Rochem
Collateral, Editorial, Exhibit Design, Web Design
360° Turnkey Marketing Solutions – digital and print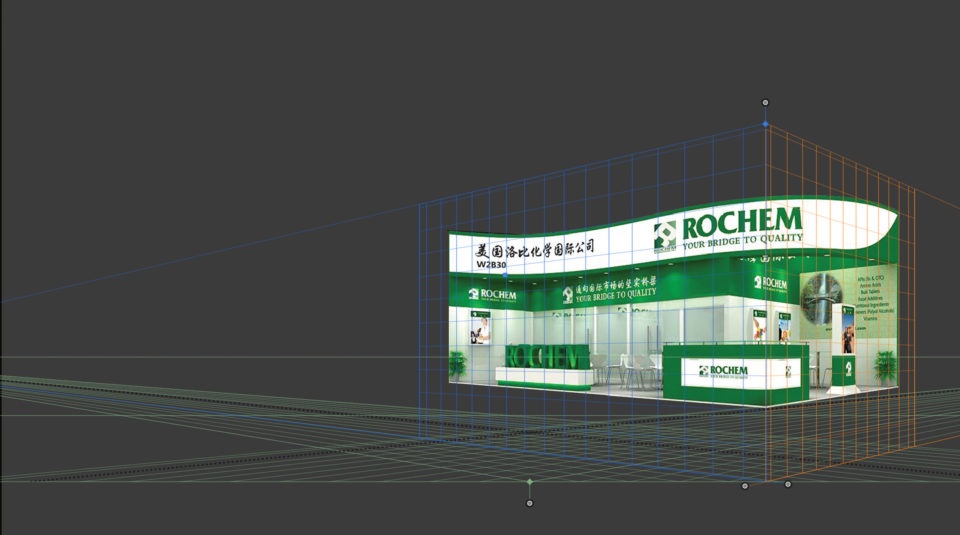 Artistic Direction and Management
Of all creative services spanning from digital to print collateral, SM strategy and exhibit design.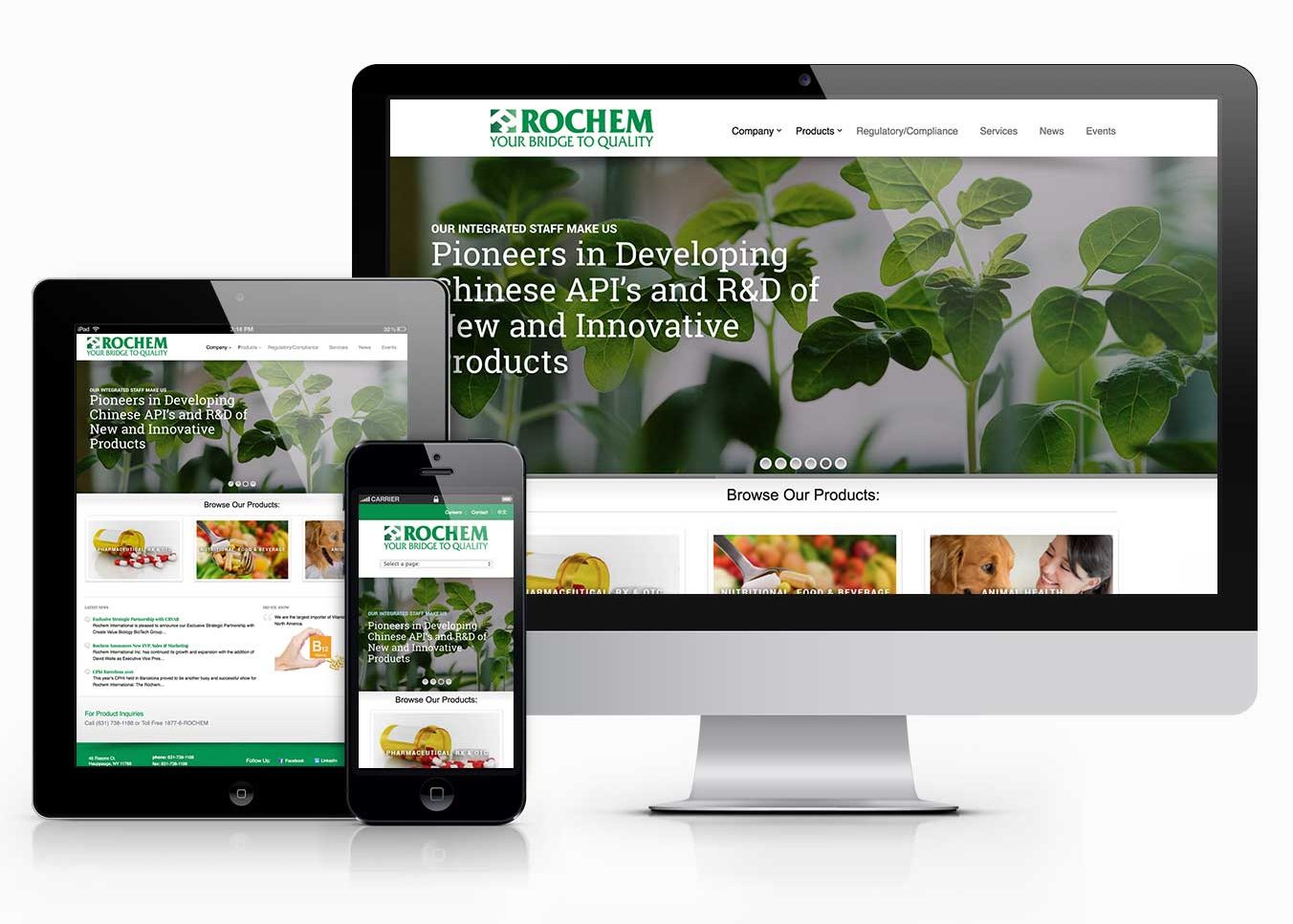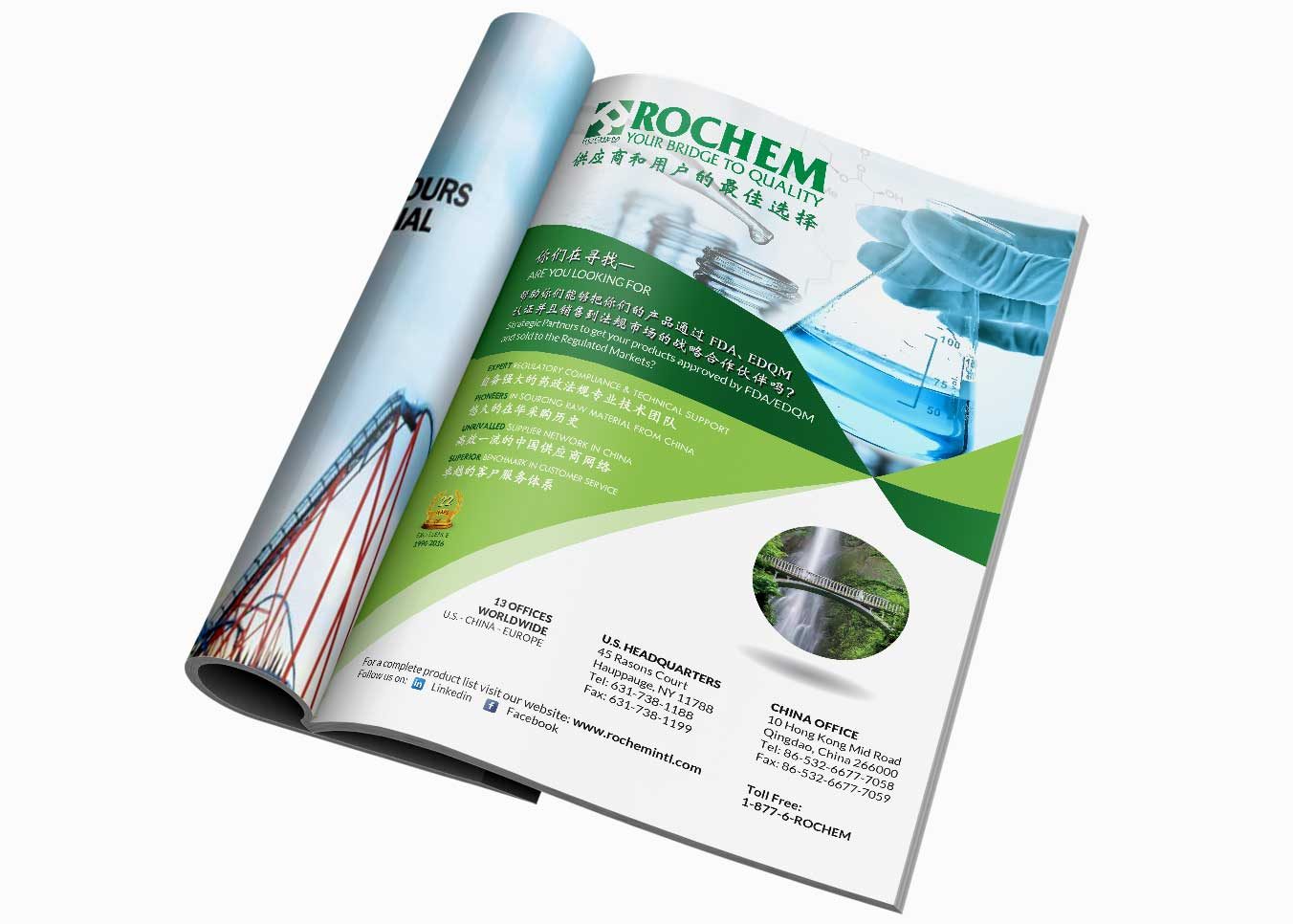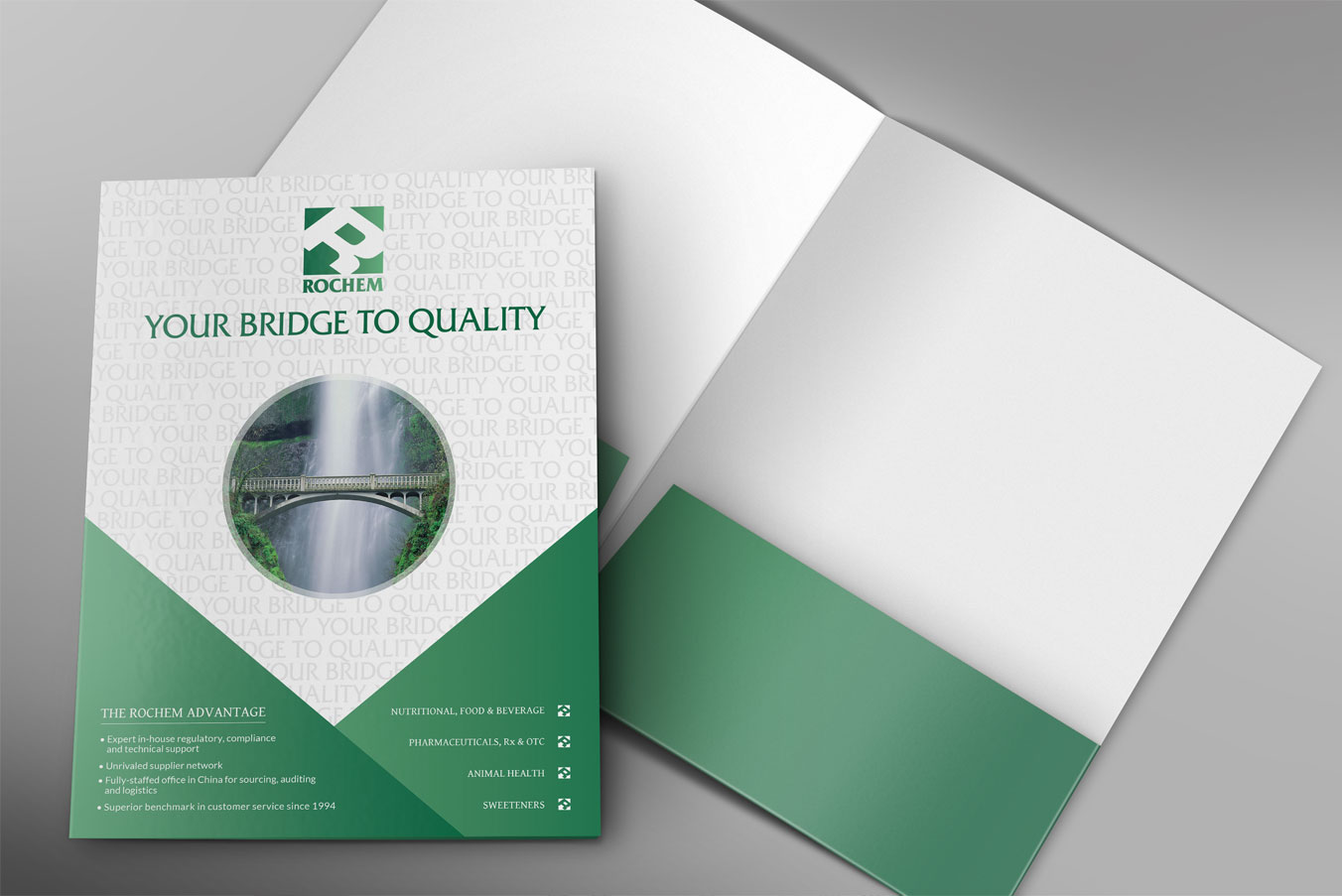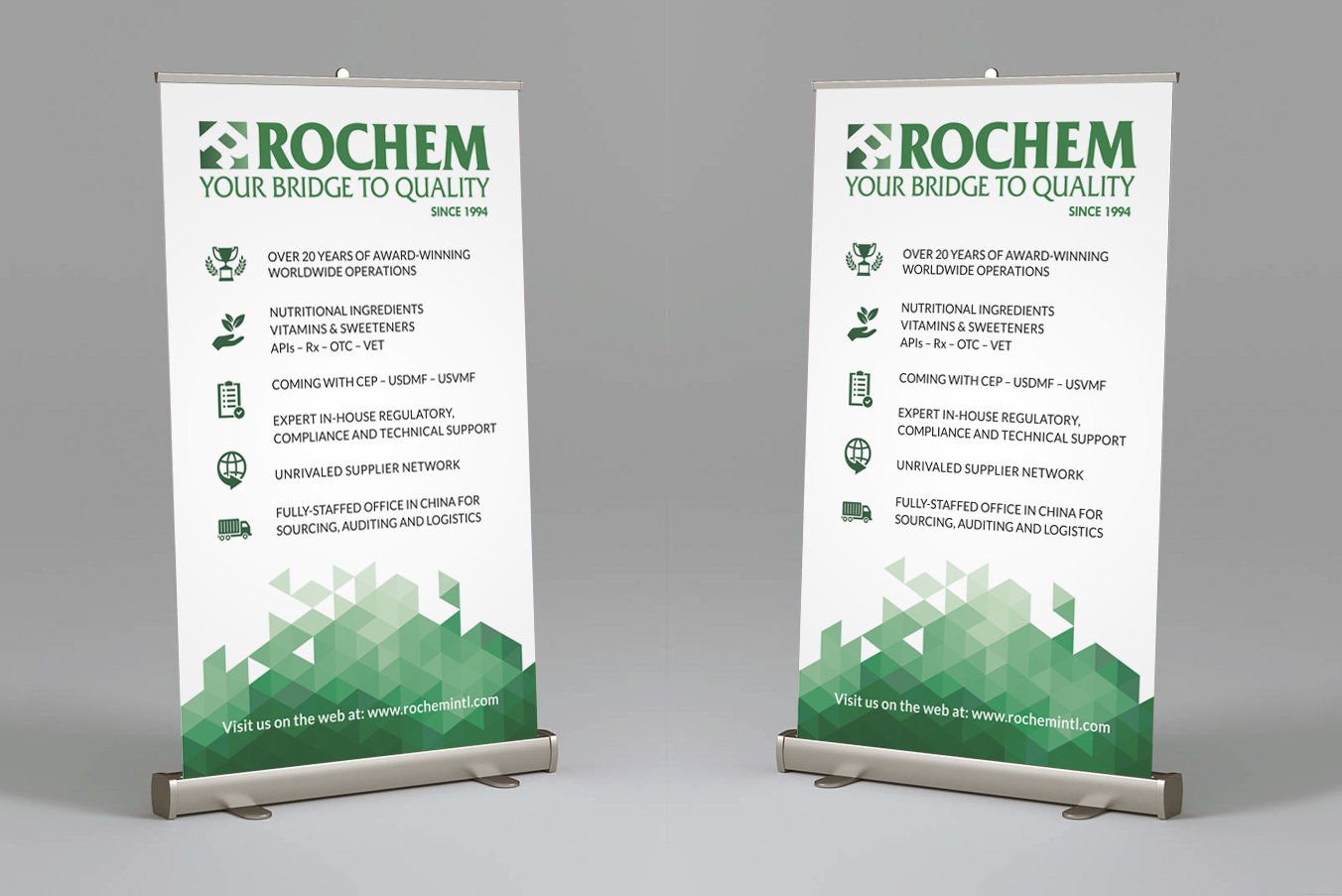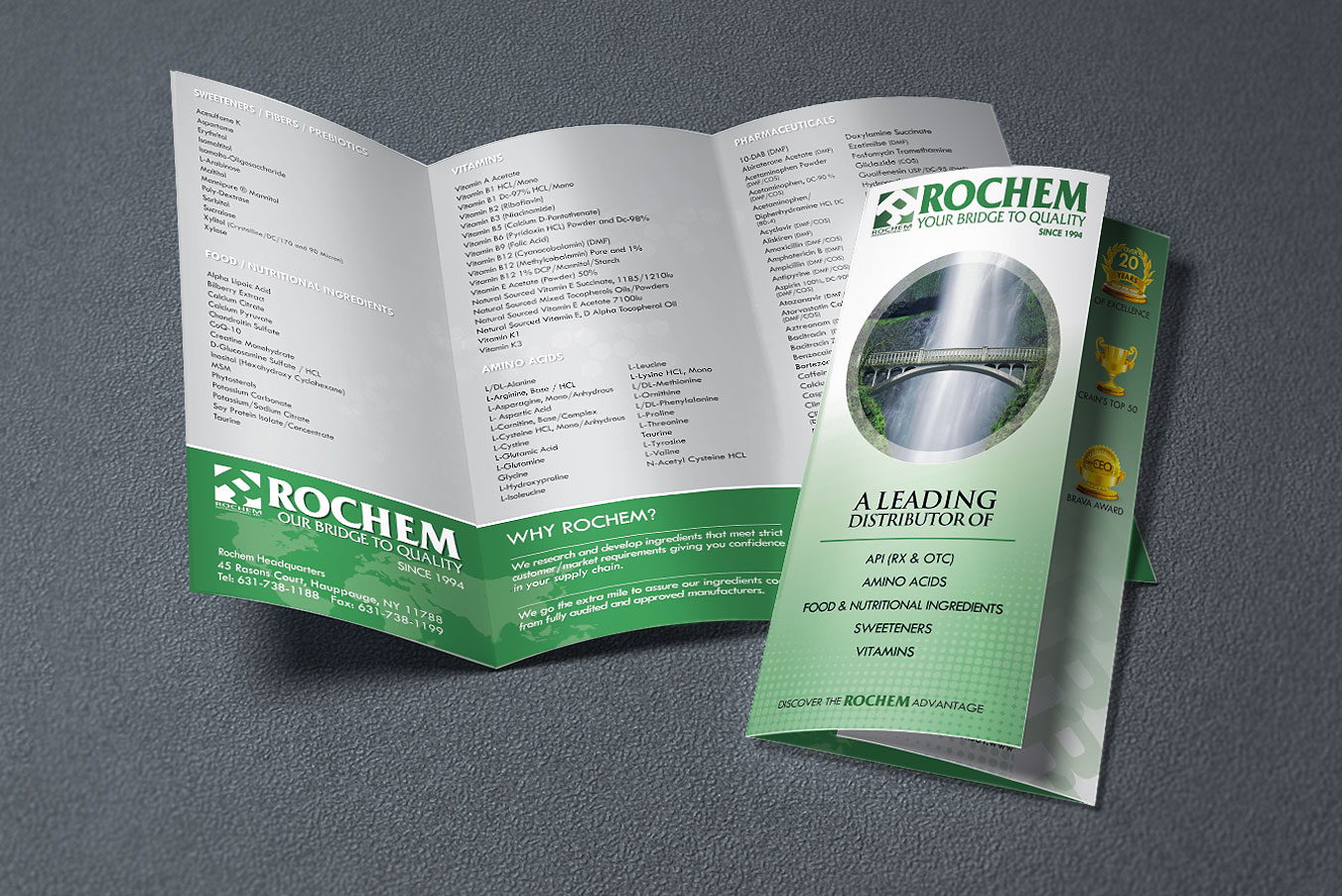 Corporate Assets
Website
Responsive across all platforms showcasing products and latest news.
Trade Show Exhibits
Environmental design for industry trade shows featuring bannerstands, audio/visual support and meeting kiosks.
Corporate Collateral
Folders, product lists, brochures
Magazine Ads
Full page editorial spreads featured in the pharmaceutical industry's top publications such as Nutraceuticals World, Pharma Focus Asia and Biosupply Trends Quarterly.
Social Media
Facebook Company Page with weekly posts and LinkedIn Page featuring latest company news.
Presentations
Internal training Powerpoint and Prezi presentations. Execustive briefs and annual reports.